The late Howard Thurman had this to say: "In the last analysis all the great moments of profoundest meaning are solitary.  But how precious it is to lean upon another, to have the sense of the everlasting arms felt in communion with a friend."

  

 

Releasing these songs out into the world today, marks, for me, the beginning of the communion with friends. 

On behalf of everyone who contributed to the making of this record, may these songs serve you, support you, and remind you that you, too, are among a community of friends.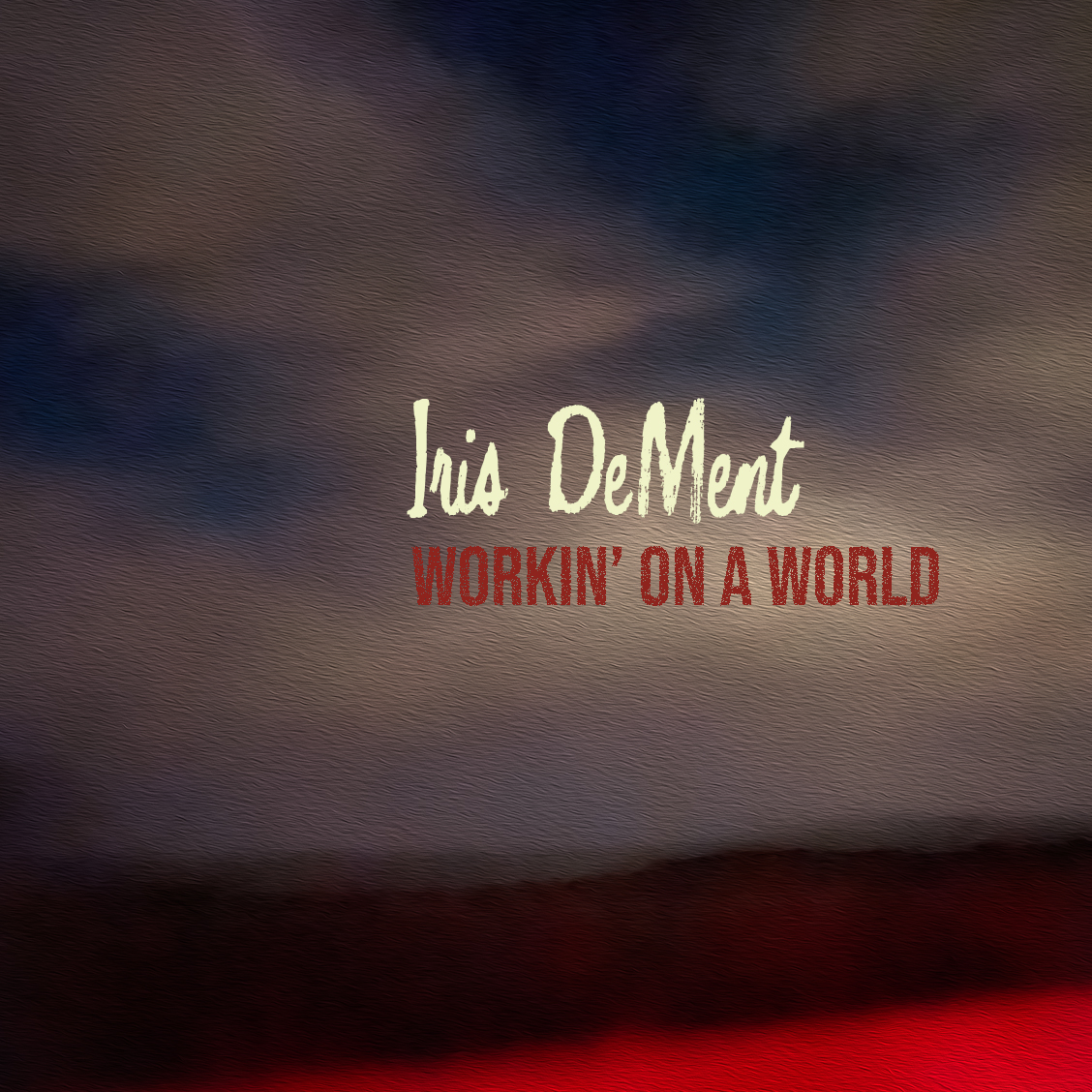 "Workin' on a World is an album about DeMent's ongoing quest to find her place, about passing the wisdom of the generation that came before her to the one that follows." - The New York Times
"Spacious, cozy, and glowing with urgency, her new album collects six years of work but plays like an everflowing vision." - Pitchfork
"Workin' on a World is ultimately rooted in the same fundamental project DeMent has been engaged in from the very beginning of her career: drawing secular, spiritual strength from gospel music, telling mystical stories about community and perseverance and finding meaning amidst modern alienation in the meantime. It's just that now, more than ever before, DeMent is urging us to sing along with her." - Rolling Stone
"This is a very personal letter about the moment we all share, and it demands hearing." - Wall Street Journal
"Iris DeMent is fiery, energized, angry and invigorated on this long-awaited return." - Holler
"Her fiercest offering since 1996's landmark The Way I Should and a long overdue follow up to that album's righteous ire." - MOJO
Listen on your preferred music service or order CDs from the official store, Bandcamp, or your local record store.