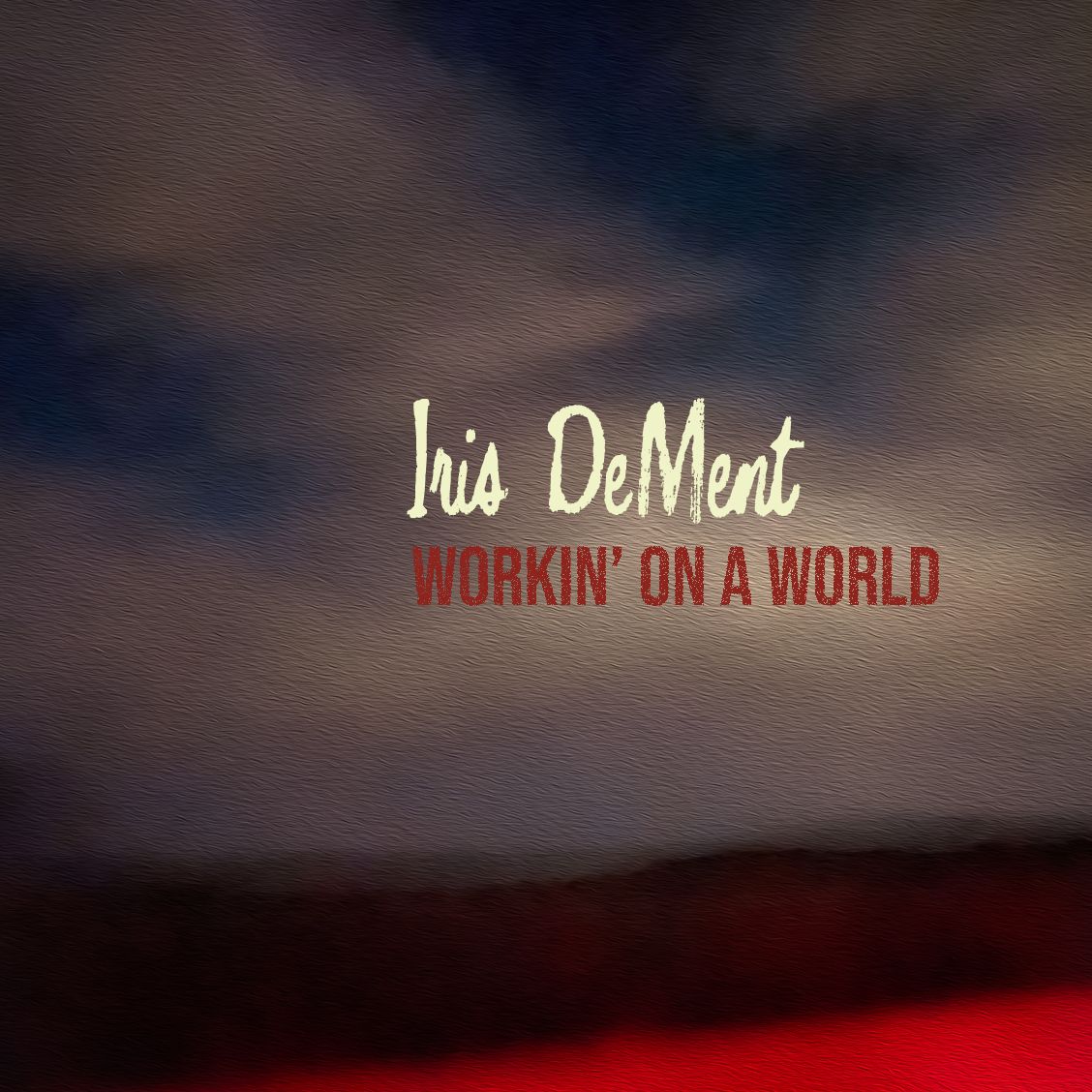 On February 24th, Iris DeMent contemplates the external and internal issues of our world with her 7th album, the inspiring Workin' On A World. During the course of her celebrated career, the pioneering artist has continued to evolve as she thoughtfully touches on the critical moments in our lives. On Workin' On A World, her songs are her way of healing our broken inner and outer spaces. 
DeMent sets the stage for the album with the title track in which she moves from a sense of despair towards a place of promise. "Now I'm workin' on a world I may never see ' Joinin' forces with the warriors of love / Who came before and will follow you and me." "Goin' Down To Sing in Texas" is an ode not only to gun control, but also to the brave folks who speak out against tyranny and endure the consequences in an unjust world. 
Stalled partway through by the pandemic, the record took six years to make with the help of three friends and co-producers: Richard Bennett, Pieta Brown, and Jim Rooney. It was Pieta Brown who gave the record its final push. "Pieta asked me what had come of the recordings I'd done with Jim and Richard in 2019 and 2020. I told her I'd pretty much given up on trying to make a record. She asked would I mind if she had a listen. So, I had everything we'd done sent over to her, and not long after that I got a text, bouncing with exclamation marks: 'You have a record and it's called Workin' On A World!'" With Bennett back in the studio with them, Brown and DeMent recorded several more songs and put the final touches on the record in Nashville in April of 2022.